Cosmetic Dentistry in Warren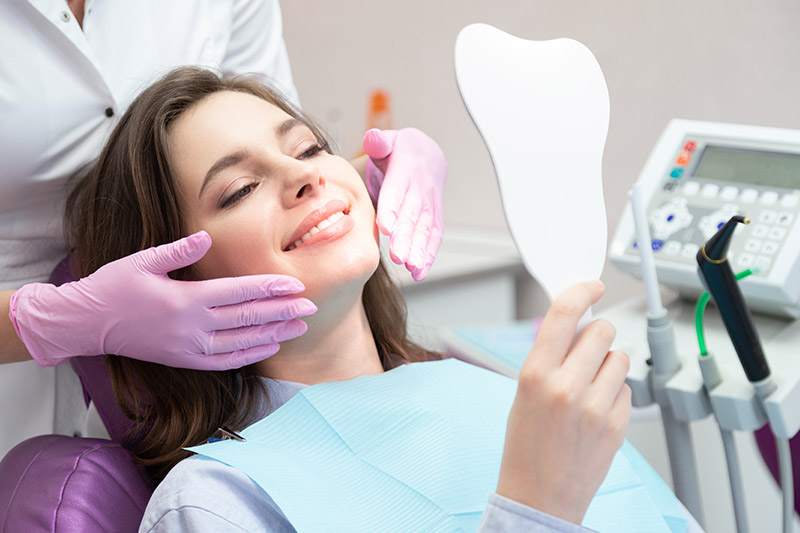 Your smile matters more than you realize. New research continues to confirm the role that smiles play on your self-esteem and relationships. Confident people tend to smile more, which in turn makes you feel more confident and appear healthier and attractive to people around you. On the other hand, if you're afraid to smile because your bad teeth make you embarrassed, it may affect other aspects of your life.
Cosmetic Dentist - Warren, MI
Fortunately, W Dentistry offers a range of modern cosmetic dentistry options in Warren MI to transform the appearance of your teeth and improve your smile. Depending on your specific case, we will recommend an appropriate cosmetic dental procedure to:
Brighten discolored or stained teeth
Repair broken, cracked, or fractured teeth
Correct crooked or overlapping teeth
Reshape teeth
Replace missing teeth
Replace old, worn out restorations, such as fillings and crowns
Improve or correct misaligned bites
Fill in unattractive gaps between teeth
What to expect
There are many more procedures in dental cosmetics. The best procedures for your case depends on the condition of your teeth and the desired results. W Dentistry will help you choose the right treatments and create a cosmetic treatment plan that will not only enhance the appearance of your smile but also preserve the health of your natural teeth.
.
We use modern techniques and materials in dentistry that give you natural results. This means that we can match tooth-colored dental materials to the exact shade of your teeth so it's virtually impossible to identify a tooth that has been restored. Moreover, our treatments are less invasive, giving you faster recovery so you can enjoy the results sooner.
Improve your smile today
With our cosmetic dentistry services in Warren MI, our patients can enjoy a more attractive appearance with their brighter smiles. We work with you to find the most cost-effective and practical options for any issues affecting your smile. Please contact our office to learn more about our cosmetic dental services and/or schedule an appointment with W Dentistry to discuss the options that can work for you.
Before

After

Invisalign

Before

After

Invisalign

Before

After

4 Upper Dental Crowns

Before

After

2 Dental Crowns

Before

After

6 Upper Dental Veneers

Before

After

2 Dental Veneers