Dental Crowns in Warren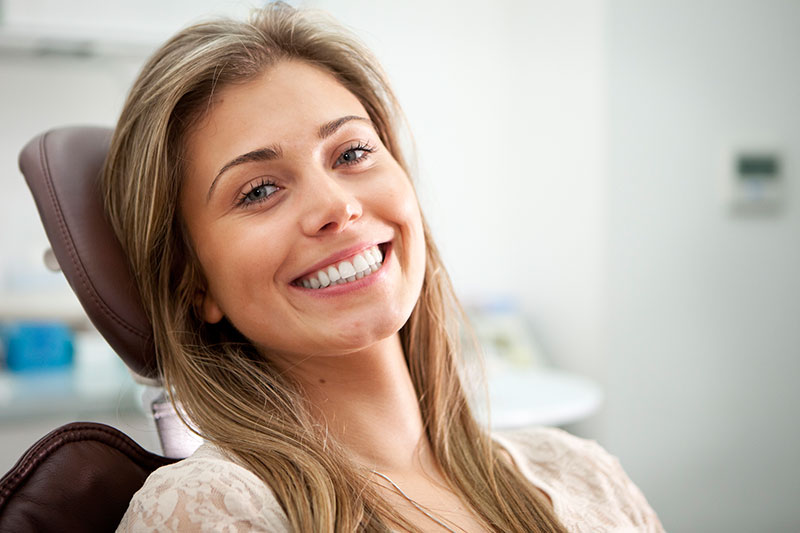 Everyone appreciates the beauty of a smile. It conveys health, confidence, and youth. So you don't have to put up with unsightly, damaged, or unhealthy teeth that ruin your smile. Wassim El Awadi, DDS offers a range of dental treatments in Warren MI that can help to restore your dazzling smile, and crowns can be the ideal solution for many tooth problems.
Who needs dental crowns?
If you have a severely decayed tooth such that it cannot support a filling, or a big piece of the tooth has been fractured away, then it may not be practical to build it up to its original form using traditional approaches such as fillings. For such situations. Dr. El Awadi may recommend crowns to repair a tooth with a large cavity or to strengthen a tooth that has been restored with root canal therapy, turning it back into the faultless tooth you need for a dazzling smile.
Dental Crowns - Warren, MI
Before

After

Dental Crowns & Veneers

Before

After

Upper Dental Crowns and Veneers

Before

After

4 Upper Dental Crowns

Before

After

2 Dental Crowns

Before

After

Dental Bridge & Crowns

Before

After

All Upper Dental Crowns & Veneers

Crowns are prosthetic devices that are placed on severely damaged teeth to restore their normal size, shape, strength, and function by completely encapsulating the portion of the tooth above the gum line with a cap.

Dental problems that can be successfully treated with dental crowns include:

Tooth damage from decay or oral trauma
Wear and tear through grinding
General discolouration
Tooth replacement with dental implants or bridgework
Structurally weak or misshapen teeth that are fractured and broken

What to expect - Dental Crowns in Warren, MI

The process of placing a crown starts with "preparation" of the damaged tooth. Dr. El Awadi will remove any decay on your tooth and shape the tooth so that it leaves enough room for the tooth cap to fit properly without altering the normal size and shape of the tooth after repair.

Next an impression of your tooth will be taken and used to create a model for fabricating your custom crown. When the design is complete, we will choose a dental ceramic material in the shade that closely matches your natural teeth to fabricate the crown in a dental lab. Dental crowns may be made of materials such as porcelain, ceramic, zirconium or gold. The custom crown is then bonded to your tooth for permanent restoration on your next visit.

Book an appointment today

Dental crowns can help you achieve your dental health and smile goals. Please contact our office in Warren, MI to learn more about tooth-colored crowns and/or schedule an appointment with Dr. El Awadi to discuss dental restorative options that can work for you.