Dental Implant Restoration in Warren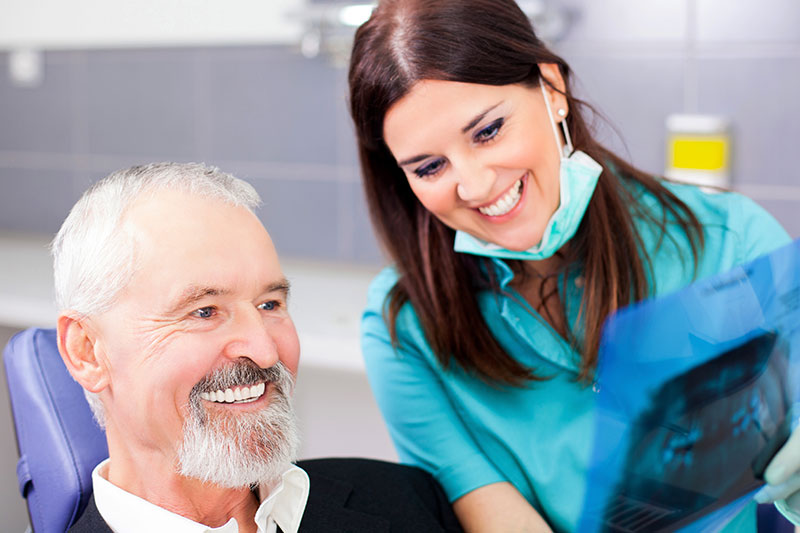 When you're not comfortable with your smile, perhaps because of missing teeth, it can prevent you from living a normal life. Fortunately, dental implants in Warren MI can change that.
Dental Implants in Warren, MI
For decades, dental implants have been recognized as the most effective treatment for missing and severely damaged teeth, restoring the full function and aesthetics of your mouth as if you never lost your natural teeth. Through his extensive training and countless successful dental implant placements, you can be assured of the highest quality of care and service with W Dentistry.
Why choose dental implants?
Dental implants are one of the greatest advances in dentistry intended to provide a permanent solution to cases of single or multiple tooth loss. The treatment involves surgical placement of a small titanium post that will bond to the jaw bone, providing stable support for the replacement teeth mounted onto them.
Implants have become the preferred treatment for patients with missing teeth in Warren, MI because of the high rate of success and long-term results, giving you a similar look, feel, fit, and function as your natural teeth.
What to expect with Dental Implants
The treatment requires multiple visits to the dentist over a period of several months. During your first appointment, we will examine your case to determine your suitability for dental implants and the most appropriate treatment plan for your case. Most adults who're missing one or more teeth and have healthy bone and gum tissue may be good candidates for dental implants. In some cases, you may need some teeth to be extracted before implant placement.
The surgical placement of the implant into the jawbone happens on your next visit. We will help you make the necessary changes to your lifestyle for successful healing of the implant site, which takes about four months. When it's fully healed, you will come to the dentist's office for the placement of your custom-made replacement tooth onto the implant.
When replacing multiple teeth, one implant may be used to support multiple bridges or dentures may be used.
Book an appointment today
Whether you have lost one or more teeth through trauma, accidents, decay, or gum disease, the problem can be successfully remedied with dental implants. Please contact our office in Warren, MI to schedule an appointment with W Dentistry to plan the best treatment for your case.