Orthodontics in Warren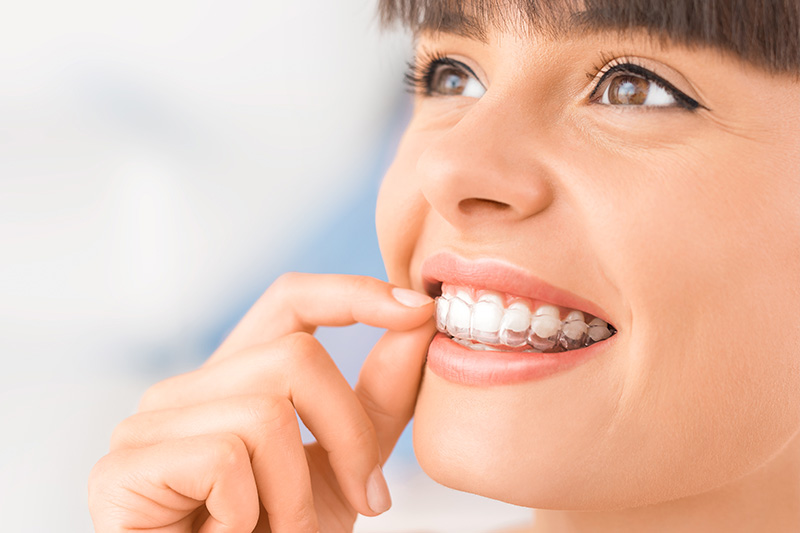 For most patients, straightening their teeth is a cosmetic procedure aimed at simply improving their smile. But properly aligned teeth are also necessary for a healthier mouth. Crooked, crowded, or rotated teeth create areas that are difficult to clean with regular brushing and flossing. As a result, food particles and bacterial plaque gradually build up in these spots, resulting in bad breath, cavities, gum disease, and even tooth loss.
Orthodontics Warren, MI
Additionally, misaligned teeth and jaws exert more pressure on the chewing muscles, which can lead to headaches, shoulder, neck and back pain, and TMJ syndrome. If you're not confident about your smile, this could also negatively impact your social and career life. Straightening your teeth with Wassim El-Awadi, DDS in Warren, MI can help to resolve these issues and leave you with a healthier and more attractive mouth.
How orthodontic treatment works
Orthodontic treatment in Warren, MI involves the use of different fixed and removable orthodontic appliances, such as braces, aligners, space maintainers, splints, head gear, and retainers to gradually move your teeth, adjust the position of the jaw, or hold teeth in their proper position. These and other orthodontic devices work by exerting a continuous but gentle pressure on your teeth and jaws for a period of between 6 and 24 months.
During your appointment with Dr. El-Awadi, he will perform a full dental and medical history assessment, conduct a clinical exam, and take special x-rays and models of the damaged teeth in order to create an appropriate orthodontic treatment plan for your case.
Who needs orthodontics?
Straightening teeth is not just for teenagers. In fact, adults are usually more dedicated in their orthodontic treatment because they understand the benefits. So it's never too late to discuss your options with Dr. El-Awadi for straightening and brightening your smile. That said, it's important to see an orthodontist as early as possible, because identifying orthodontic issues during teeth development will allow easier treatment and even better results.
If you're not comfortable with traditional braces, Dr. El Awadi will recommend a more discreet solution using clear aligners that can be customized for both teenagers and adults. Please contact our office in Warren MI to learn more about available orthodontic treatments and/or schedule an appointment with Wassim El Awadi, DDS to discuss the best options to straighten your teeth and improve your smile.